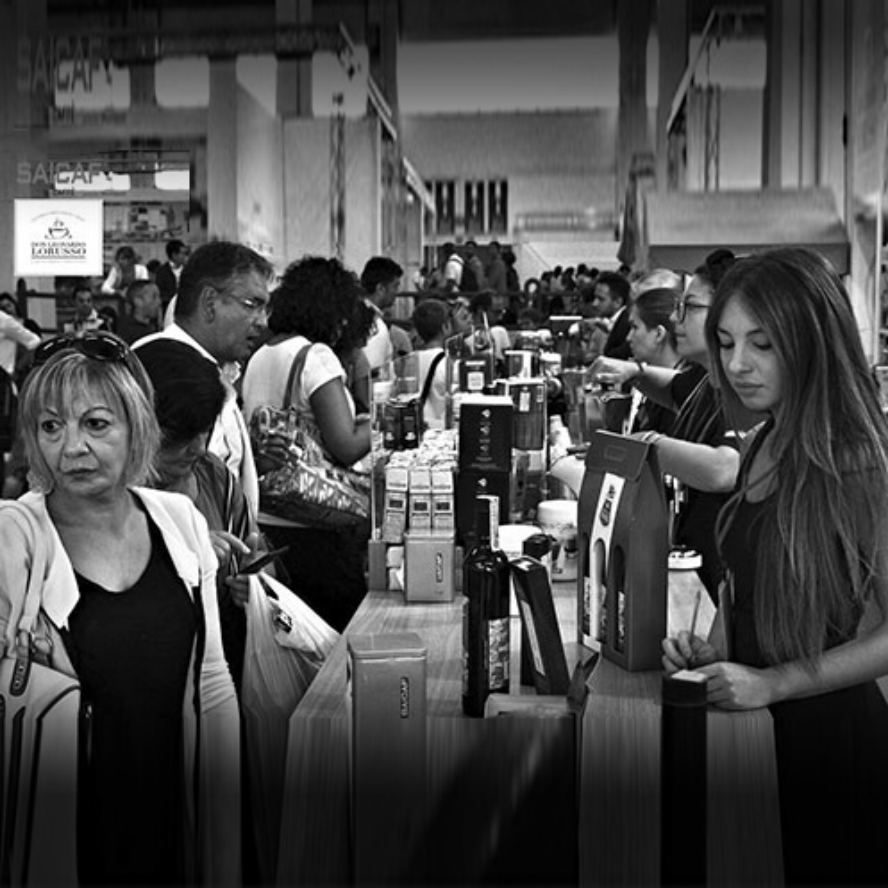 Saicaf Space
Only when shared, experience bears its fruits; from this idea Spazio Saicaf – Saicaf Space – is born: a proper cultural centre. A place where the culture of coffee and taste is expressed in multiple ways, stimulating the curiosity of experts, neophytes and authentic enthusiasts. 
Tasting, relax, events, classes to learn all the secrets of coffee: this and much more will be found in the place where once there was Saicaf's first roastery: S.A.I.Caf, Società Anonima Industria Caffè (Coffee Industry Joint-Stock Company), the place in the heart of the city where a very important part of our company's history took place, and where new stories are about to make their mark. 
An appointment not-to-be-missed on Spazio Saicaf's calendar is that with Accademia del Caffè's classes. Accademia del Caffè (Coffee Academy) stems from Associazione Culturale Don Leonardo Leorusso, which is entitled to the pioneer of Saicaf's exploration in the world of coffee; Mr. Leonardo Lorusso was a major personality of that world in the Fifties. The Associazione has the purpose of defending and preserving the pure nature of coffee in all its processing, promoting its knowledge through an activity of contact with the public on multiple fronts. One of these is indeed the Accademia del Caffè, which preserves espresso coffee – with a particular attention to "Made in Puglia" – thanks to a network trainers who educate professionals and enthusiast coffee lovers during events and classes which may count (for professionals) as credits for the achievement of professional qualifications.